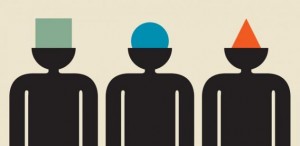 Recently I read a very relevant article about design for different online personality types. In it the author discusses six types – the Wish Lister, Brand-oriented visitor, Rational Visitor, Maximizer, Satisfier, and Hesitator.
My favourite is the Brand-oriented visitor. This person is driven by emotion. To elicit a response make good use of colour and images to get an emotional arousal. It's all about how you make this person feel that influences the behaviour.
This article may be a little long but I like it because it gives a description of each digital body language, what causes the behaviour and how you can use the information.   You can track your consumer's online behaviour. Understanding what drives the behaviour will help you to influence the behaviour.
Here is the link. Which personality type can you use in your business?
Designing for Different Online Personality Types
by
Liraz Margalit