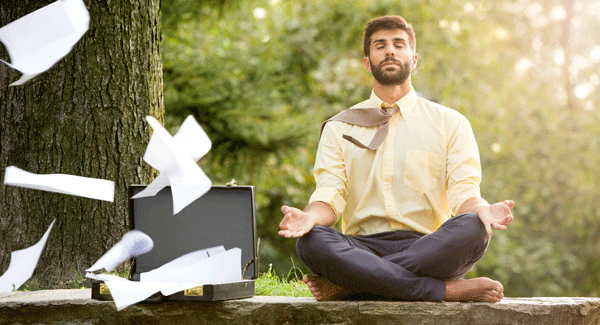 A couple of months ago I was inspired by a LinkedIn post about work-life balance.  It's a topic that seems to always come up, especially this time of year when work and family collide.
There are some who feel that to be successful at work, it needs to be the number one priority, and that family and personal time come because you've earned it through hard work.
For others who view family and personal time as the number one priority, forgoing a promotion to make sure you can get out of the office at 5 is the right thing for them.
But I think that most of us in marketing struggle with the concept. I know I used to. I put a lot of time in to feeling like I was failing as a dad every time I couldn't make a school event. Or that I failed my team at work when I couldn't make a meeting or help them problem solve because I was trying to spend time with my kids.
But lately I have adopted a new perspective. My failures and successes at work and at home seem to find a way to balance each other. A missed meeting at work, means I get to watch my son hit a home run or my daughter nail her dance routine. While a missed Christmas concert means I get to help a client tackle a challenge and help my company grow.
And perhaps failure isn't even the right word. By separating work and life we force ourselves to look at them as separate things, where one has to lose at one to win at the other. But when we realize that work, alone time and family time exist together as components of our lives we can look at the bigger picture.
I'm not looking for work-life balance, I'm just after happiness.
When I am happy, with the work I do, the family time I have and even the alone time, whether it's on the dock at the cottage or at the hotel lobby bar on a business trip, that's when it all clicks, that's when I'm at my best.
I don't always hit the mark either, but I'm proud of the whole puzzle I'm part of, not just some of the pieces.
So my advice is don't look for balance by prioritizing one over the other, rather know that in life there is always give and take.