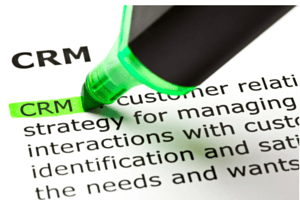 About 20 years ago I encountered my first CRM. It was being run by John, my butcher shop owner and is a perfect example of CRM in action. Here is a sample of a conversation that happened 20 years ago.
Yesterday when I went into the shop …
John: Hi Dan.  How is your cold this week?
Dan: Much better John. That chicken you sold me made great soup. And I liked the touch of the parsley you suggested adding. I am back to get ideas for my next gourmet dinner.
John: I just got in some fresh pork ribs. I can cut a couple from the end for you. I know you like those barbecued.
Dan: Yes that would be great.
John: For the weekend I have some larger chickens so you can feed the whole family.  By the way, you may want to check out the new recipes that are in my next newsletter that you should receive in the next coupe of days.  Also, we just made up a batch of frozen lasagna for your next trip to the cottage.
Dan: Thanks John. Will you be able to take a couple of weeks holiday this year now that your daughter Sharon is helping out?
John: It's in the works.
John's CRM is his brain. He knows all about me and what I like. We have built up a strong relationship over the past few years. I have sent many of my friends into his shop.  Our dialogue is mostly in the store because I am there weekly. Once in a while I get an email when there is a special coming up that I can preorder.
In todays market place with more data and more clients we now use many types of tools to simulate exactly what John continues to do.
As an example, many hotels gather not only transactional data and social data, but also comments added by staff for each client. I was recently at the Ritz Carlton hotel where they not only had a cheese platter in my room (I love imported cheese) and down filled pillows but also the Globe and Mail. All of these were added by staff, based on our discussions, and helped to exceed my expectations.
Do you know any local CRM retailers that use data the way that John does?