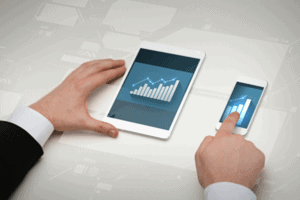 The concepts and strategies behind direct response marketing have not changed in 20 years and there is no indication that any change will happen soon.
In order to understand the truth in this statement you have to first understand the simplicity of the direct response concepts.
Data – Business Intelligence – Communication – Measurement
–     Architecture and governance
–     Gathering and merging
–     Cleaning and enhancement
–     Access
–     Analysis – open pit mining – trends, statistics
Reporting (dashboards); Low hanging fruit
–     Analytics – deep shaft mining
Modelling; Consumer life cycle
Communications
–     Personalized and customize
–     Dialogue – content and context
–     Response – a call to action
–     Loyalty; Engagement (participation) scoring; Satisfaction (Net Promoter Score)
What has changed over the years are the technologies, the tools and the tactics that are used at each stage in real time. These have resulted in the delivery of more relevant communication for better results – to the right target, with the right product, at the right time, through the right media, with the right language.
Better data tools give us the right data at the right time.
Better business intelligence tools allow for more insights into our customers
Better communication channels are unique to each individual and are cheaper and faster
Better tracking and measurement tools let us know the outcome in real time
So What?
The changes in technology and tools require specialists who are keeping up to date with the changing landscape. These specialists are available and will add value to the strategies. Many people coming out of marketing programs today do not understand the Big Picture of DRM.
What is missing is the in house education and training for the specialists on the concepts and strategies. They need this to better understand where there expertise fits in the bigger picture. With this training will come better value from what they can delivery. This is a one-time educational event with little likelihood for new updates. It is critical before moving to the tactical delivery.